This year I've decided to do my own holiday pictures. Studio's are becoming more and more expensive, and with 3 little boy's I end up working up a sweat. So I got a green screen and the software for it and did my own, when my boys were ready...sort of. At least I didn't get stressed this time.
Now I have a Christmas picture to put in the Christmas cards. Check it out...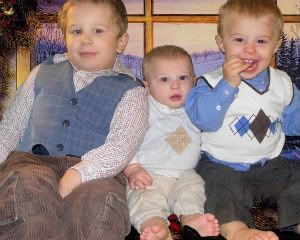 You can do it too...for all kinds of occasions.