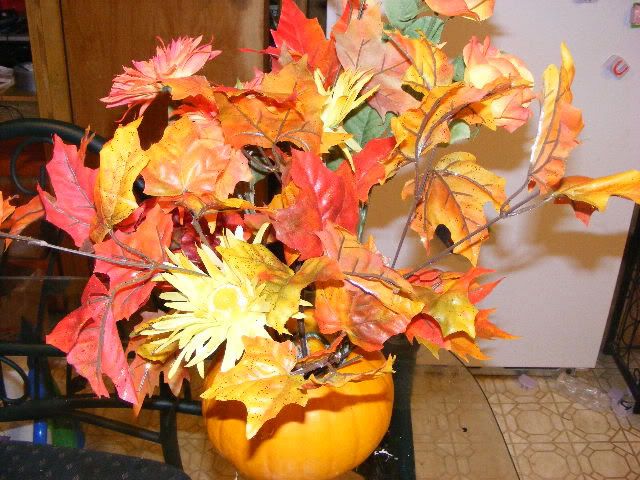 I'm not really creative, as you can see, I need a little work. But here is our Thanksgiving Centerpiece for tomorrow. I should have got more flowers, but there's always next year.
All you need is
Pumpkin
Knife
Spoon
Floral Foam (or Salt Dough & Aluminum Foil)
Fake Flowers
1.
Take your pumpkin and cut off the top.
2.
Remove the top and gut it out.
3.
Place your floral foam inside.
I did not have floral foam so I made some salt dough and wrapped it up in aluminum foil.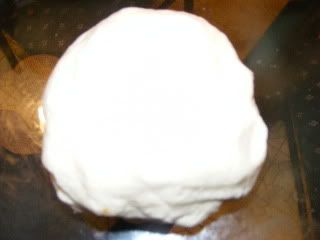 Salt Dough Recipe
1 Cup Salt
1 Cup Water
2 Cups Flour
4.
Place your flower arrangement how you'd like it